Cottages by the Sea Offers....
No Passport Required
No Added Resort Fees
Cash and All Credit Cards Accepted
No Additional Parking Fees
New Wifi in Every Cottage
Bikes Available for Guest Use
Kayak Available for Guest Use
On-Site Guest Laundry
Convenient Restaurant, 'Beachside Cafe''" Within a 1 minute walk of any Cottage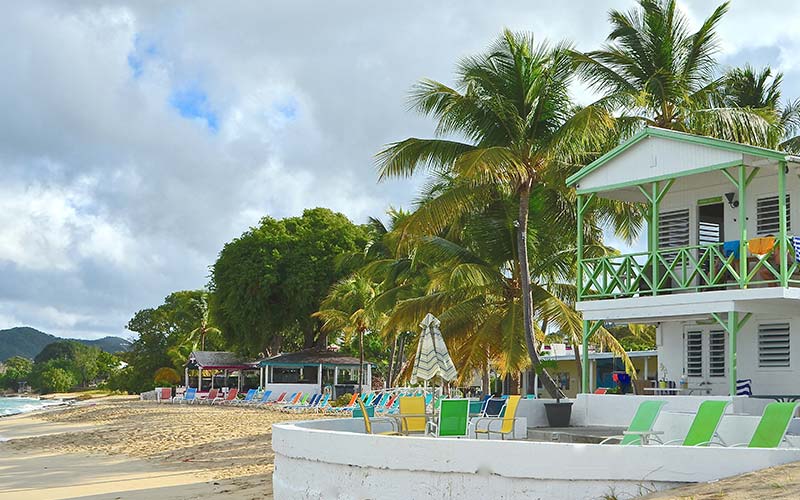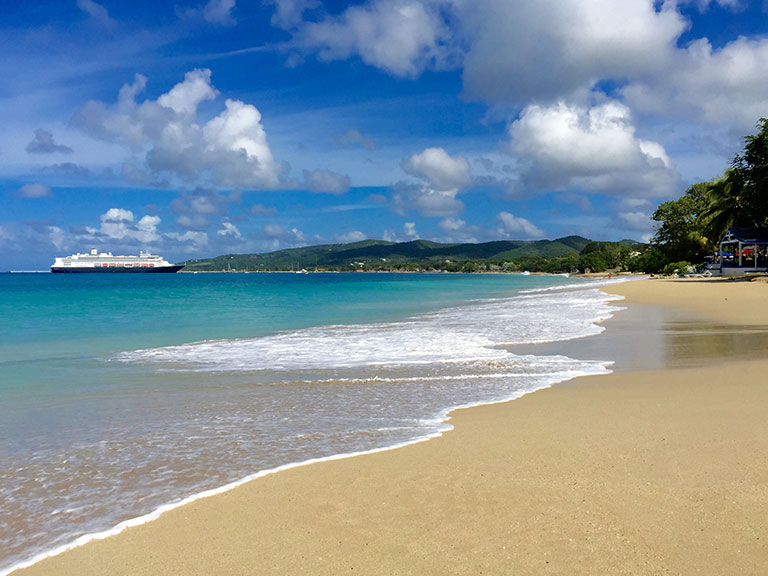 Location, location, location……
In 1943, our grandparents purchased 5 acres of beachfront land known as "Two Brothers" or "Smithfield". Having served in WWI, our grandfather, Harold J Benedict, lost his leg at the battle of Belleau Wood in France and this small parcel of beachfront land that was situated close to their home at Hannah's Rest, near Frederiksted, had the best beach access for a disabled veteran, so "Benny and Genny" purchased the land that eventually became Cottages by the Sea.
This West End, St Croix, oasis of peace and serenity, is now owned by the 4 children of Benny and Genny's youngest son, Tommy, and his wife Carol, so the third generation of Cottages by the Sea owners.
As one of the longest-standing hotels on the island, our cottages have an exceptional reputation and are often referred to as the "happy place" of frequent and returning guests. There are 28 cottages, each uniquely designed, and all cottages are different in size and decor.
On the grounds, lush, tropical landscaping can be found at each turn. For guest convenience and enjoyment, there are two beachfront patios (with BBQ), on-site laundry, and comfortable beach chairs and lounges.
Our property is located 1/2 mile south of the quaint town of Frederiksted, a popular place for day-trips among guests. This charming property has a calm, clear, and pristine beach with minimal rocks and endless white sand, and best of all, is literally the best place on the island of St Croix to take in the spectacular Caribbean sunsets. But don't just listen to our description of Cottages by the Sea, come see for youself.
28 Uniquely Different Beachfront Cottages
Without the hustle and bustle of a large resort, Cottages by the Sea has slowly evolved over the past 8 decades to be one of the most popular hotels in the Caribbean.  Our beachfront cottages offer full kitchens (except our 4 European Guest rooms), open floor plans, comfortable beds, private bathrooms, easy beach access, cool tropical breezes, private patios, colorful decor, authentic artwork and air conditioning.
Enjoy swimming and snorkeling in the warm, calm, crystal clear waters of the Caribbean Sea, or bask in the sun while lounging in one of our beach chairs.  Enjoy hunting for sea glass, BBQ grilling, bike riding, kayaking, or reading a book from our guest library. Enjoy your nightly cocktail while gathering with other guests on one of our common patios to enjoy the sunset and while waiting for the elusive "green flash"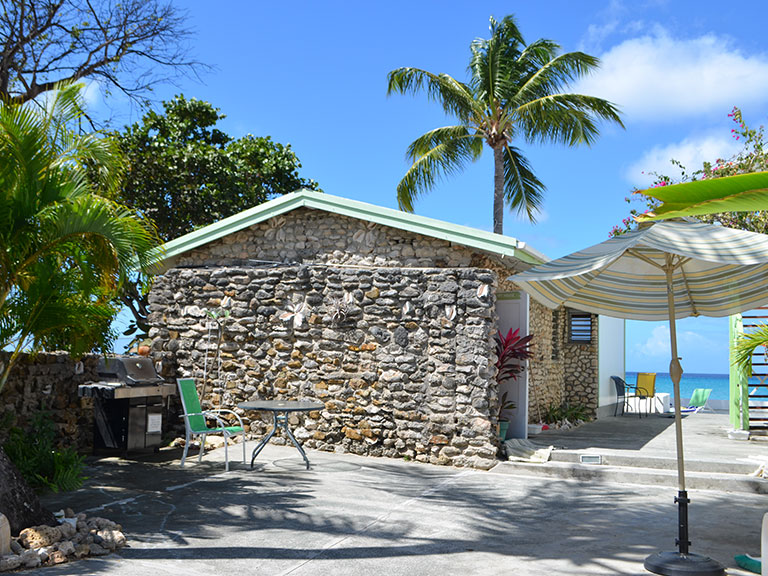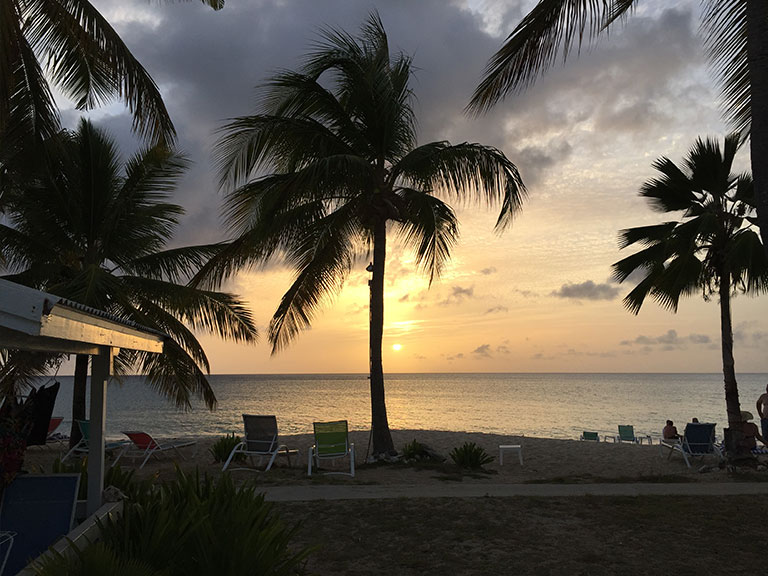 Perfect Vacation Getaway
Shhhhh!  Our guests often tell us that we are the best kept secret in the Caribbean Islands. We definitely work on "island time" and we embrace the slow, old world, quiet, relaxing, atmosphere that we have worked for decades to maintain. Our unique and "organic" property is the perfect beach destination for those who are looking to completely unwind, relax and experience what an authentic Caribbean vacation is supposed to be. Our magical, beachfront destination has long been a place where guests look forward to coming back to, year after year.  Most of our guests are repeat guests, and we hope you will be too!
Have questions? Send us an email
Email: vacation@caribbeancottages.com
127A Smithfield Rd,
Frederiksted, VI 00840-3677
Reservations:
(800) 323-7252
Office:
(340) 772-0495