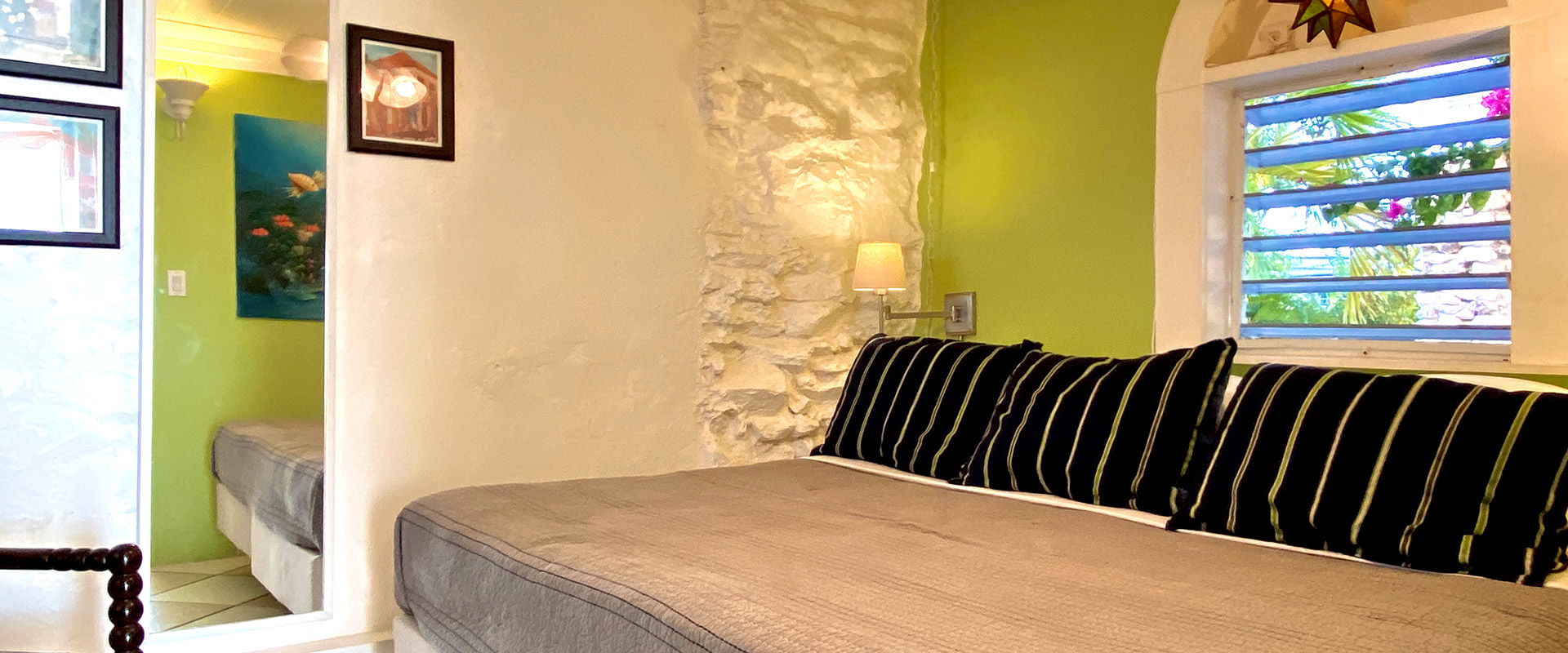 A "Compass Rose" is a figure on a nautical map that shows the directions of north, south, east and west.
View Meter from cottage or patio:  5 Star
Compass Rose Cottage is a downstairs cottage (below our Crow's Nest Cottage) located in our iconic beachfront, two-story building that sits right at the water's edge.  This cottage served as the home of our Great Aunt Martha and Uncle John in the 1950's.  Compass Rose is a two-room cottage with a kitchen and dining area at the front of the cottage and a small bedroom with a king bed at the rear of the cottage.  A hallway and a comfortable bathroom with a walk-in shower separate the two rooms.  This cottage is not recommended for guests with children.  Maximum 2 guests.
Air Conditioning
Ceiling Fans
Private bathrooms with hot water
Cable TV
Flat Screen Televisions
Wi-Fi
Hair Dryers
Irons and Ironing Boards
Towels and linens 
Beach Towels
In Room Private Safes
Full kitchens which include Coffee Maker, Toaster, Microwave, Refrigerator, Stoves with Ovens (except Small Hotel Rooms), Cookware, Plate ware, Silverware, and Utensils
Private outside porch or patio with table and chairs (except Crew Room and Coco Bean)
Foot baths to wash the sand off of your feet