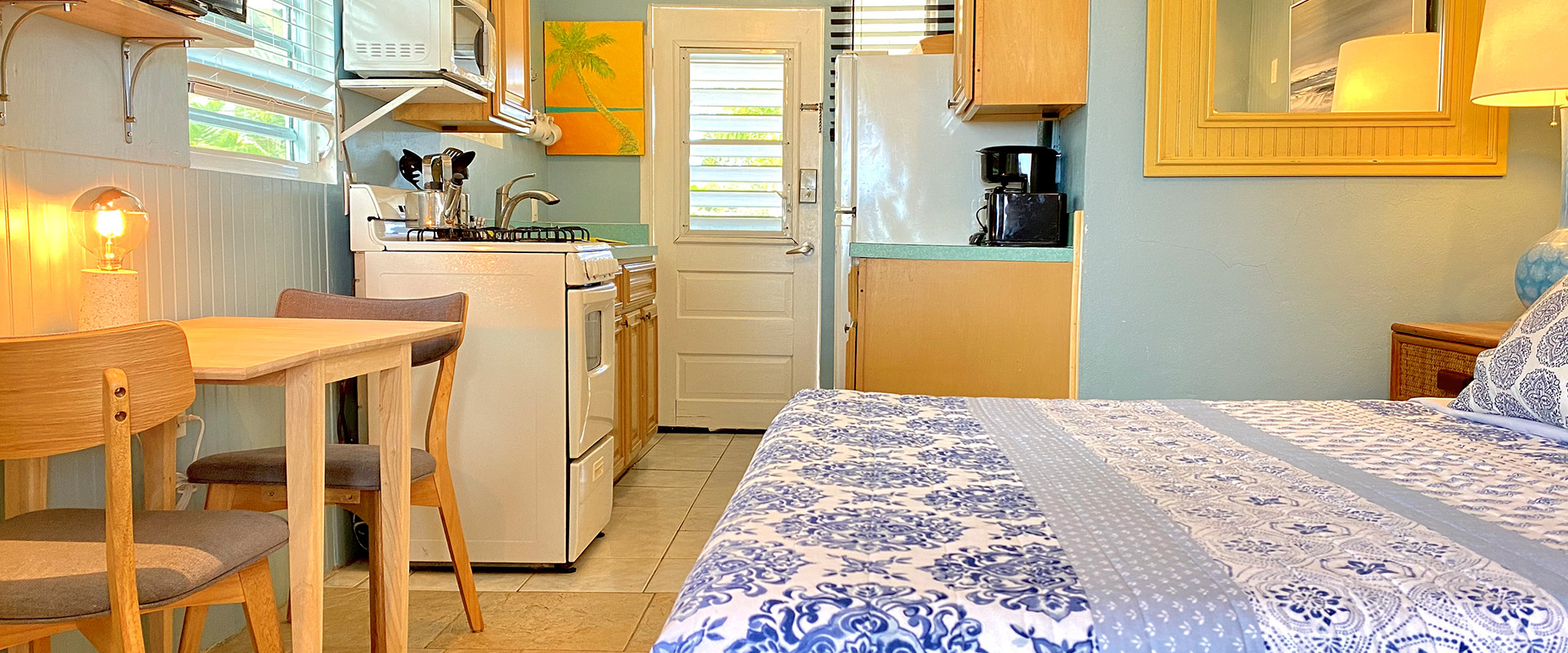 "Martha's Treat" is named in honor of our great Aunt Martha Treat Merwin Shultz who previously owned the 8 cottages on the south of our property.
View Meter from cottage or porch: 3 Stars
Martha's Treat is located on the south side of our property near our Gazebo and adjoins with our Turtle Camp Cottage. These two cottages are occupied for almost ½ of each year with turtle researchers and workers. It is a smaller and older cottage with a galley kitchen, a queen bed, and a nice outdoor porch with a decent view of the sea. Maximum Occupancy 2 guests.
Air Conditioning
Ceiling Fans
Private bathrooms with hot water
Cable TV
Flat Screen Televisions
Wi-Fi
Hair Dryers
Irons and Ironing Boards
Towels and linens 
Beach Towels
In Room Private Safes
Full kitchens which include Coffee Maker, Toaster, Microwave, Refrigerator, Stoves with Ovens (except Small Hotel Rooms), Cookware, Plate ware, Silverware, and Utensils
Private outside porch or patio with table and chairs (except Crew Room and Coco Bean)
Foot baths to wash the sand off of your feet