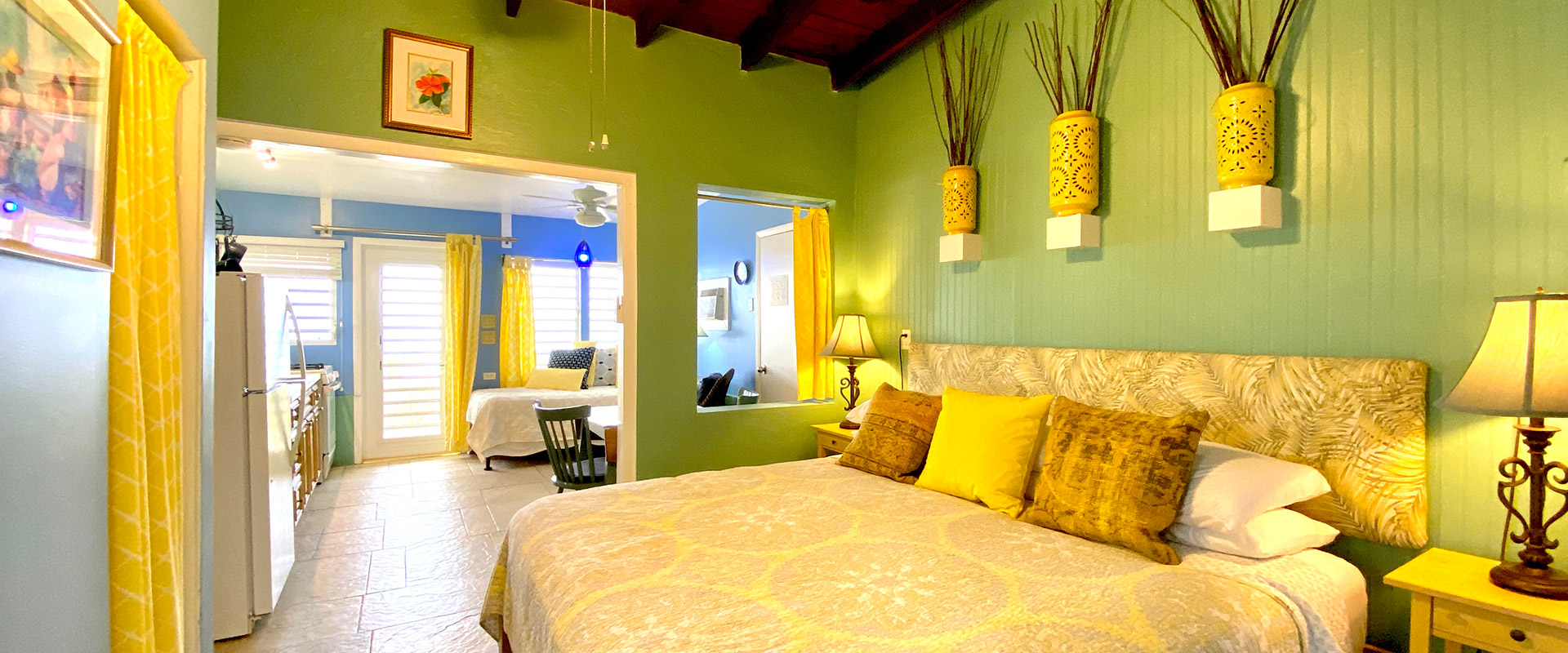 "Caribe", is the name of indigenous people from the Lesser Antilles in the Caribbean. St Croix is part of the Lesser Antilles.
View Meter from Cottage or Porch: 5 Star
Caribe Cottage is located in the center of our property next to Sylvia's Room and has an open concept floorplan with a king bed and spacious bathroom at the rear of the cottage, and a twin bed, galley kitchen, and dining area in the front of the cottage, which leads out to a comfortable beachfront porch. It also has a chair that pulls out to a twin. Caribe is also referred to as "Ara and Joanne's" cottage because they stay in this cottage every winter and have been coming to St Croix every winter since the 1950s! Maximum 4 guests.
Air Conditioning
Ceiling Fans
Private bathrooms with hot water
Cable TV
Flat Screen Televisions
Wi-Fi
Hair Dryers
Irons and Ironing Boards
Towels and linens 
Beach Towels
In Room Private Safes
Full kitchens which include Coffee Maker, Toaster, Microwave, Refrigerator, Stoves with Ovens (except Small Hotel Rooms), Cookware, Plate ware, Silverware, and Utensils
Private outside porch or patio with table and chairs (except Crew Room and Coco Bean)
Foot baths to wash the sand off of your feet