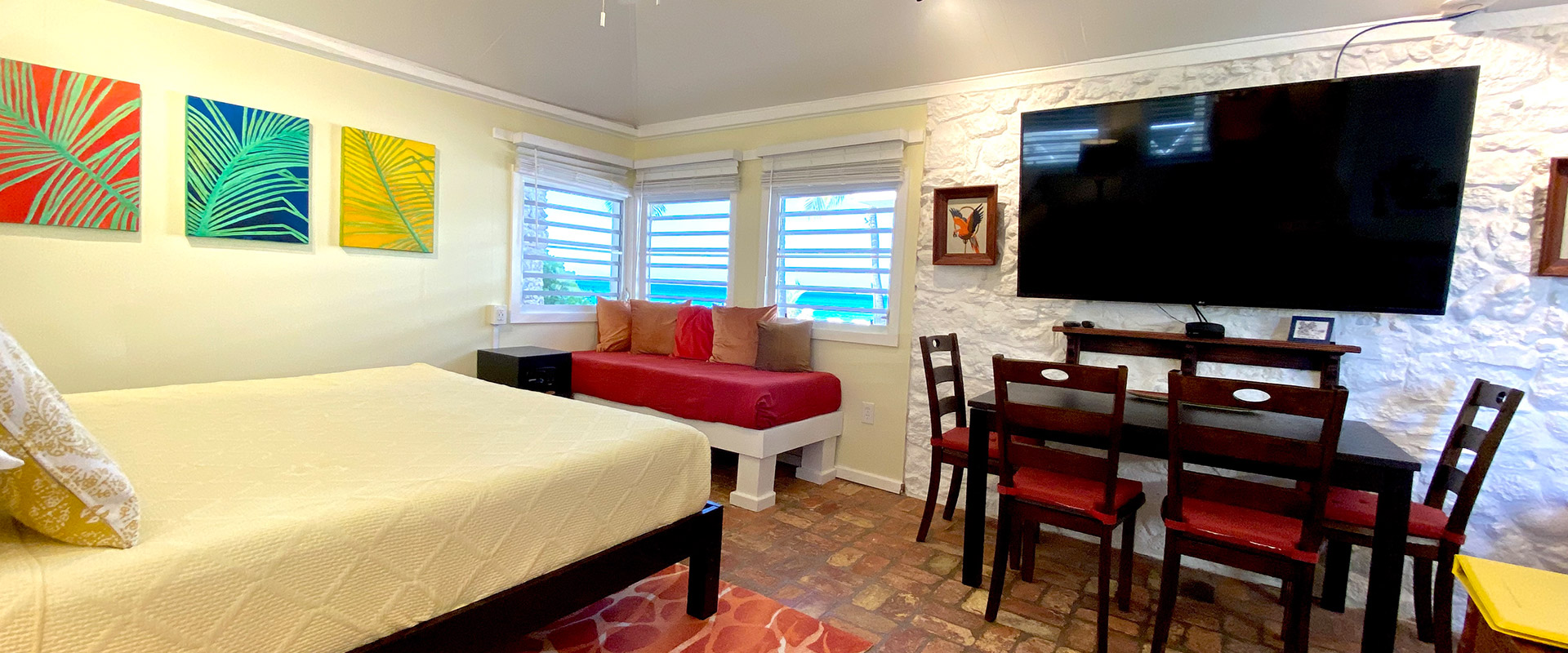 A "Caravelle" is a small sailing ship with 2 or 4 masts used in the 1400 and 1500s.
View Meter from Cottage or patio: 3 Star with partial ocean view
"Caravelle Cottage is located directly behind our Compass Rose and Crow's Nest cottages and features an open concept main room with a king bed, two twin beds, a kitchen and a dining area. This cottage has it's original red brick floors, a spacious bathroom, a small covered patio, and a water view from the back of the cottage. This cottage has an adjoining door to our Seaglass Cottage. Seaglass is discounted ½ price in the summer season when rented with this Cottage. Maximum 4 Guests."
Air Conditioning
Ceiling Fans
Private bathrooms with hot water
Cable TV
Flat Screen Televisions
Wi-Fi
Hair Dryers
Irons and Ironing Boards
Towels and linens 
Beach Towels
In Room Private Safes
Full kitchens which include Coffee Maker, Toaster, Microwave, Refrigerator, Stoves with Ovens (except Small Hotel Rooms), Cookware, Plate ware, Silverware, and Utensils
Private outside porch or patio with table and chairs (except Crew Room and Coco Bean)
Foot baths to wash the sand off of your feet